Looking to build interest and engage in your audience? Your brand is going to soar toMedia Wow-Factor Advertising Agency In Calicut, Media Wow-Factor Marketing Company In Calicut. Due to our creative methods and depth of knowledge, we create marketing that are powerful and leave an impact. We can assist you with everything from creative application to effective planning. Continue reading to see why Media WowFactor is the ideal option for all of your marketing needs.
At Media WowFactor, we believe that every successful campaign begins with a solid strategy. Our team of experts looks at market trends, target markets, and competitive environments to develop a special strategy that is in accordance with the objectives of your business. By learning about your unique selling propositions, we develop tactics that are interesting and differentiate your business from the competition.
Our skilled staff of graphic artists, copywriters, and designers are experts in their fields. To create aesthetically attractive and engaging content that connects with your target audience, they mix creativity and technological know-how. We bring your brand's message to life whether it's through a fascinating television commercial, a beautiful print ad, or an engaging digital campaign.
We understand the importance of tracking and measuring the success of your campaigns. Media WowFactor provides detailed analytics and performance reports, allowing you to assess the effectiveness of your advertising efforts. Our data-driven approach ensures that your advertising budget is maximized for optimal return on investment.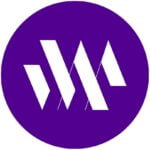 When it comes to advertising agencies in Calicut, Media WowFactor stands out with its strategic approach, creative excellence, cutting-edge technology, multi-channel expertise, and measurable results. Contact Media Wow-Factor today to unlock the wow factor in your advertising campaigns!
Customer Satisfaction
Media Wow-Factor Advertising Agency In Calicut is the one of of the leading Advertising Agency in Calicut| Kerala, we provide Client satisfaction is at the heart of everything we do. We prioritize open communication, collaboration, and transparency throughout the entire process.
DO YOU WANT TO KNOW IVCT COMPUTER CENTER.